---
50pcs MIXED CREPE MYRTLE Lagerstroemia Tree Shrub Crape 6 Color MixTree Plants for Flower Potted Plants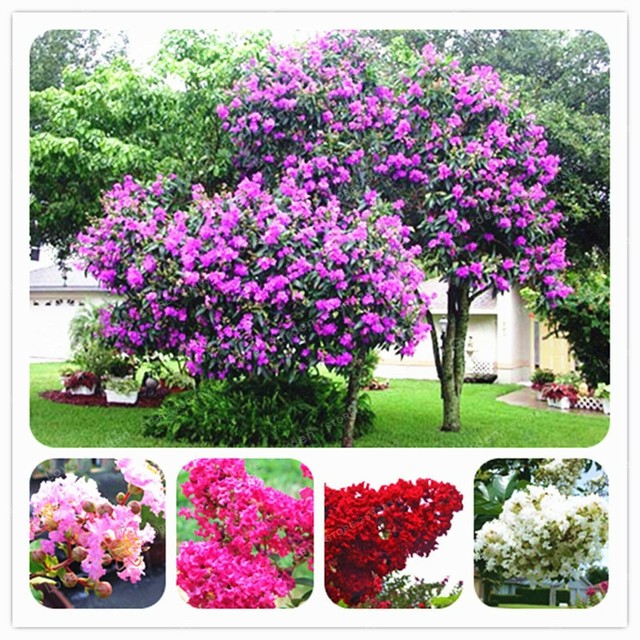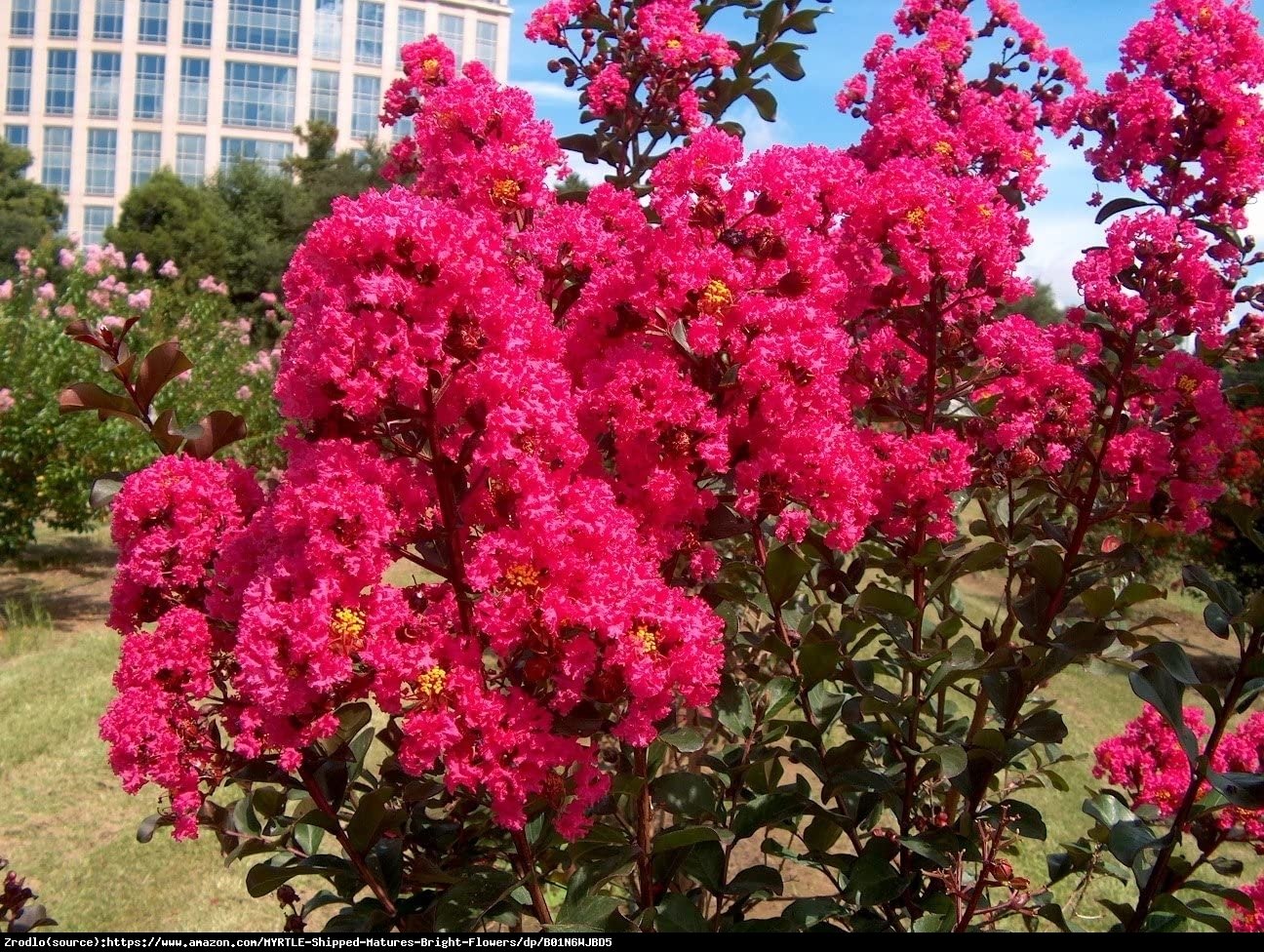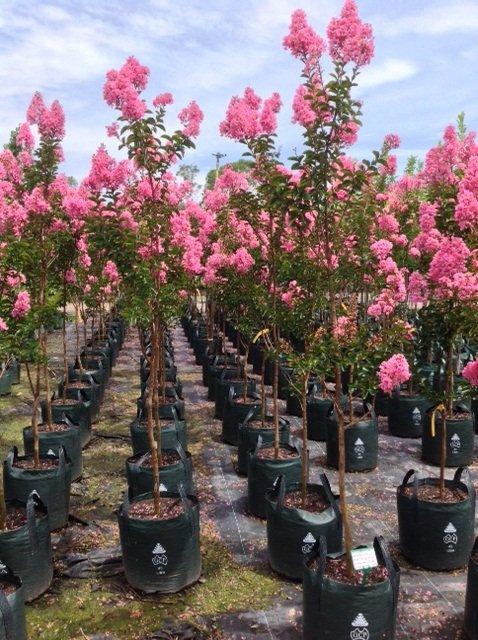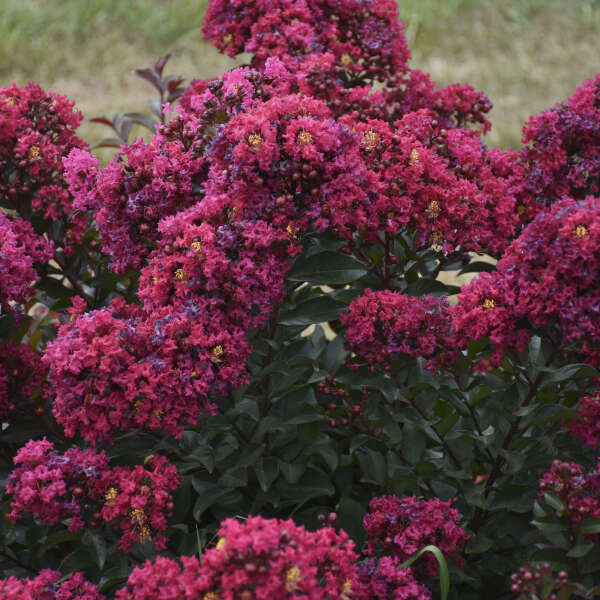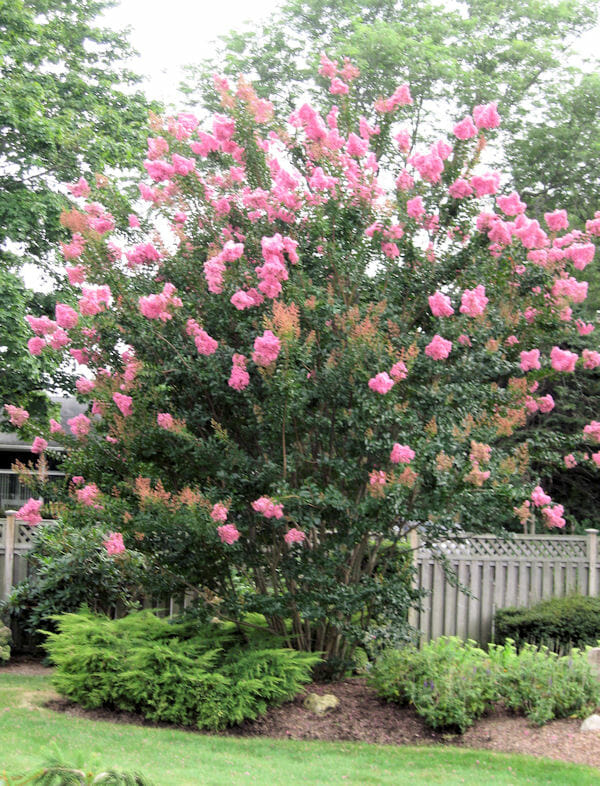 Item specifics
Brand Name:

Skunhe

Product Type:

Bonsai

Use:

Outdoor Plants

Cultivating Difficulty Degree:

Very Easy

Classification:

Happy Farm

Full-bloom Period:

Spring

Type:

Blooming Plants

Flowerpot:

Excluded

Location:

Courtyard

Function:

Air Purification

Size:

Small

Applicable Constellation:

Virgo

Variety:

Flower

Climate:

Temperate

Style:

Annual
Product Description
Should be planted in a well ventilated, far away from the wall where to prevent solar reflex, burn buds, affecting flowering. [2] 
Rose as positive plants, full sunshine is rich color, flavor is also concentrated. Growth season less than 8 hours of sunshine is leggy without flowering. The air humidity is less stringent requirements, low temperature, humidity, rust and powdery mildew; flowering season requires a certain degree of air humidity; high temperature drying will reduce the oil production rate. Rose on the soil pH requirements are not strict, slightly acidic soil to slightly alkaline soil can grow normally. Winter snow-covered areas can tolerate low temperature of -38 ° to -40 °, snow-covered areas are able to -25 ° -30 ° low temperature, but not early spring drought. Soil has not yet thawed and windy areas of the ground, branches tend to be dried by the wind; if the soil has thawed, roots continue to transport water and nutrients to the stem, the wind can not cause serious harm. Dryness of more than 4 areas need irrigation in order to normal development.
Packaging Details
Unit Type:

lot (100 pieces/lot)

Package Weight:

0.035kg (0.08lb.)

Package Size:

6cm x 6cm x 2cm (2.36in x 2.36in x 0.79in)
Buy with confidence from a trusted seller - see my About me Page
Don't forget to look at My Other Items

Terms and Conditions.
Once a bid has been placed, it is a legally binding contract of purchase
Payment must be received within 4 working days of purchase, however if this is not possible, please let us know to discuss solutions.
If payment is not received within 7 days of purchase then a Non Paying Buyer Dispute  will be filed, and 10 days later a final fee credit lodged
You will be notified on the day that your goods have been despatched via e-mail
 Please note that if there are any problems, contact us first via e-mail giving full details of any problem along with your user ID

7 days after we have despatched your order, if we have not been notified by you of any problem, or received feedback, we will send a feedback reminder.
It is the customers responsibility to ensure that payment is received in the due time as listed above
If paying via Postal Orders, please make them payable to :
All goods are sent either via Royal Mail second class post (up to 2kg) or Parcelforce 48 (over 2 kg).
Goods will be despatched within 48 hrs of cleared fund, subject to the conditions listed in the payment section above.
We accept no responsibility for goods delayed due to the services of Royal Mail or Parcelforce.